Media Release
Tuesday, December 18, 2018
For immediate release 
An interim group has finalized the Terms of Reference for the Arts and Culture Council in Timmins. The Timmins Economic Development Corporation (TEDC), Timmins Museum and Tourism Timmins invite members of the public to apply to become board members for the council.
"The TEDC worked with the Timmins Museum and Tourism Timmins because we recognize that arts and culture span several community development sectors," said Fred Gibbons, Chair of the TEDC Board. An initial roundtable in May asked members from the arts and culture sector to contribute their ideas to enhance the sector. "We used the Timmins 2020: Culture, Tourism and Recreation Master Plan as a framework," said Karen Bachmann, Director and Curator of the Timmins Museum, "residents identified many opportunities, such as a shared coop space, more exhibition opportunities and the need to form a council to help get the work done," she added.
"Some community members made important connections at the meeting," said Nicky Alexander, local artist and advocate who attended the roundtable, "which illustrated how important it is to have opportunities to collaborate across all arts and culture disciplines." The Arts and Culture Council will serve as an umbrella organization with a focus on community engagement and coordination between stakeholders. Residents from all disciplines and levels of involvement in the arts and culture are invited to apply to become a board member.
A roundtable will be held to discuss the new council on January 29th, 2019 at 1pm at the Timmins Museum. Applications and Terms of Reference are available on the Timmins Economic Development Corporation website and can be submitted to Kelsey Luxton at the information below. Applications close on February 8th, 2019.
-30-
For more information, contact Kelsey Luxton, communications coordinator at kelsey.luxton@timmins.ca or (705) 360-2600 x 7083.
About the TEDC
The TEDC is the city's non-profit community economic development team. We facilitate and support economic and social activity that creates jobs, diversifies the economy and improves quality of life.
This project is supported by: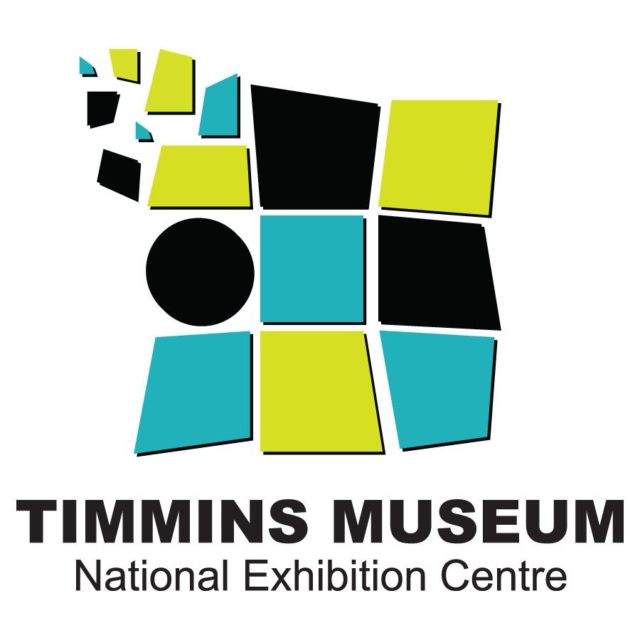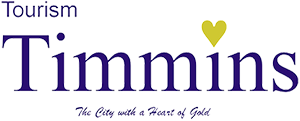 ---
Communiqué de presse
Le mardi 18 décembre 2018
Pour diffusion immédiate
Un groupe intérimaire a finalisé le mandat du Conseil des arts et de la culture de Timmins. La Corporation du développement économique de Timmins (CDET), le Musée de Timmins et Tourisme Timmins lancent un appel public à candidatures pour devenir membre du conseil d'administration (CA) de ce Conseil.
« La CDET a travaillé de concert avec le Musée de Timmins et Tourisme Timmins, car nous reconnaissons que les arts et la culture couvrent plusieurs secteurs du développement communautaire », a déclaré M. Fred Gibbons, président du conseil d'administration de la CDET. Au mois de mai, au cours d'une première table ronde, on a demandé à des membres du secteur des arts et de la culture de partager leurs idées pour valoriser ce secteur. « Le Plan directeur Timmins 2020 : Culture, tourisme et loisirs a servi de cadre à ces discussions », a indiqué Mme Karen Bachmann, directrice et conservatrice du Musée de Timmins. « Les résidents ont repéré de multiples possibilités, comme de l'espace partagé dans une coopérative, plus de projets d'exposition et le besoin de créer un conseil dont le rôle serait d'aider à accomplir le travail », a-t-elle ajouté.
« Certains membres de la communauté ont noué des liens importants pendant cette rencontre », a souligné Nicky Alexander, artiste et porte-parole de la communauté qui a participé à la table ronde. « Cela nous montre à quel point il est important que les acteurs de toutes les disciplines artistiques et culturelles aient des occasions de collaborer entre eux. » Le Conseil des arts et de la culture sera un organisme-cadre axé sur la mobilisation communautaire et sur la coordination entre les parties intéressées. On demande aux résidents de toutes les disciplines et de tous les niveaux de participation dans le domaine des arts et de la culture de présenter leur candidature pour devenir membre du CA.
Le 29 janvier 2019, à 13 h, une table ronde aura lieu au Musée de Timmins pour discuter du Conseil nouvellement créé. Les formulaires de candidature et le mandat sont disponibles sur le site Web de la Corporation du développement économique de Timmins. Les candidatures doivent être remises à Kelsey Luxton, aux coordonnées ci-dessous. La date limite de soumission des candidatures est le 8 février 2019.
-30-
Pour plus de renseignements, communiquez avec Kelsey Luxton, coordonnatrice des communications, à l'adresse kelsey.luxton@timmins.ca ou au 705 360‑2600, poste 7083.
Au sujet de la CDET
La CDET est l'équipe de développement économique et communautaire à but non lucratif de la Ville de Timmins. Nous encourageons et nous appuyons les activités économiques et sociales qui créent de l'emploi, qui diversifient l'économie et qui améliorent la qualité de la vie.
Ce projet est soutenu par :