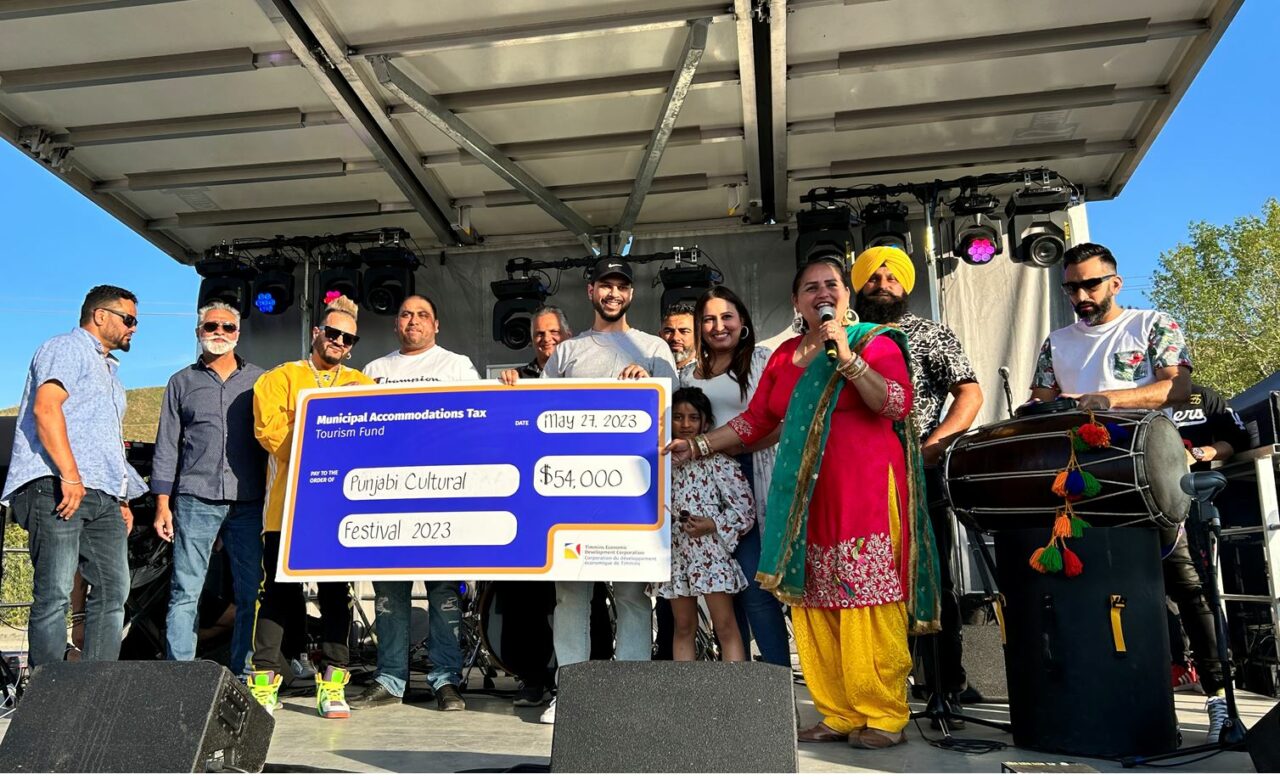 Steven Vicajee, on behalf of the MAT Tourism Grant Committee, presented a check for $54,000 to Jazzy B and the event organizer, Kanwaljit Bains.
The MAT Tourism Grant Committee is pleased to support the second annual Punjabi Cultural Festival in Timmins with a Check for $54,000. The cultural festival came to a close with a vibrant performance by renowned Bhangra performer, Jazzy B.
This year's festival showcased the rich cultural heritage of the Sikh community through various traditional and contemporary performances. The event not only brought the community together but also fostered a deeper appreciation and understanding of Punjabi culture among the attendees.
"We are immensely grateful to the MAT Tourism Grant Committee for their generous support and recognition of our festival and community," said Kanwaljit Bains. "This contribution will enable us to continue promoting our vibrant culture and heritage to a wider audience, fostering inclusivity and celebrating diversity within our city." This significant financial boost from the MAT Tourism Grant Committee reinforces the festival's significance and its positive impact on the local tourism industry.
The MAT Tourism Fund, which offers strategic investment and funding to promote and grow the tourism industry in the City of Timmins, is administered by the Timmins Economic Development Corporation (TEDC). More information at timminsedc.com/mat-fund/.
–30–
For more information, contact Noella Rinaldo at noella.rinaldo@timmins.ca or (705)360-2600 x 7081.
---
About the TEDC
The TEDC is the city's non-profit community economic development team. We facilitate and support economic and social activity that creates jobs, diversifies the economy and improves quality of life.
Land Acknowledgement
The TEDC acknowledges that we are located on the traditional Lands of Mattagami First Nation, Flying Post First Nation, and Matachewan First Nation, home to many Ojibway, Cree, Oji-Cree, Algonquin and Métis people. We also acknowledge that we are situated in Treaty 9 territory (also known as the James Bay Treaty), which is steeped in the rich Indigenous history of many First Nations, Metis and Inuit People.